Parish Photo Album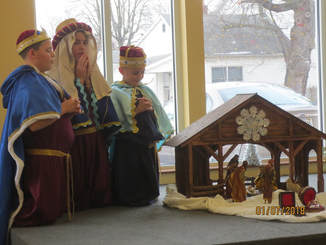 the Magi at our Epiphany Party
---
Scenes from our SET YOUR FAITH ON FIRE event: an evening of fellowship, food, fun and praise.
---
The First Communion Mass at St. Maurice on June 11
---
Our 6 Seniors graduates honored at Mass:
Lauren, Brooklyn, Emma, Roselynn, Benjamin, Teha

Crowning of Mary by our Elementary Religious Education students was held at Mass on Wednesday evening, May 3rd.
We welcomed John into our Faith Community at the Easter Vigil.
---
Scenes from Mary & Martha Circle's SPRING RUMMAGE SALE
Everybody pitches in to ensure the success of our Spring and Fall Parish Smorgasbords.
St. Maurice hosts Community Blood Drives every year in February and August.
Cathy, Pam, Lorrie and Kurt are a few of our regular donors.
St. Maurice's Church, School and Hall in 2011.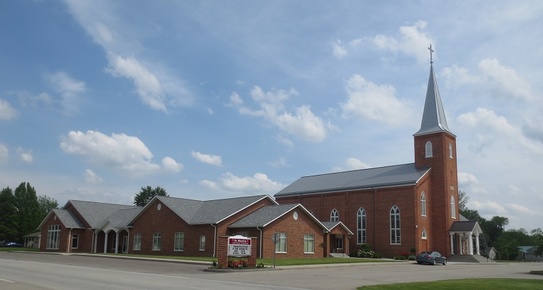 St. Maurice Church and Parish Center today