ELEMENTARY RELIGIOUS EDUCATION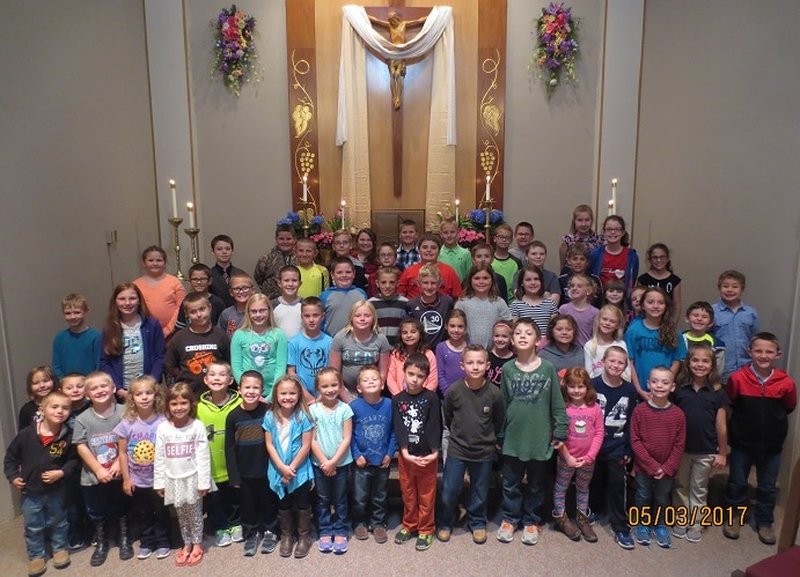 All students after Wednesday evening Mass and Crowning of Mary.
​
​Catholic traditions, values and service are at the heart of the elementary religion program at St. Maurice Church. Preschool through Grade 5 meet on Wednesday evenings from 6:45 until 8:00 PM. Each week from mid-September to mid-May, our catechists create lessons that make faith "come alive" in our everyday living.


2017- 2018 Elementary Religious Education
Classes start on Wednesday, September 6, 2017 -- Schedule will be posted when it becomes available


---
HIGH SCHOOL & JUNIOR HIGH RELIGIOUS EDUCATION
2017-2018 First Semester Schedule
Grades 6 through 11 meeting on Sundays, 8:30 AM to 9:45 AM

Sept. 10 Religion Class - Meet in the Hall for Breakfast
Sept. 17 Religion Class (Catechetical Sunday) JCD Senior Dinner
Sept. 24 Religion Class
Oct. 1 Religion Class
Oct. 8 No Religion Class (Fall Break)
Oct. 15 Religion Class -- 11th Grade Mass
Oct. 22 Religion Class
Oct. 29 Religion Class - 10th Grade Mass
Nov. 5 Religion Class
Nov. 12 Religion Class - 8th Grade Mass
Nov. 19 Religion Class
Nov. 26 No Religion Class (Happy Thanksgiving!)
Dec. 3 Religion Class
Dec. 10 Religion Class - 7th and 9th Grades Mass
Dec. 17 Religion Class - Breakfast and Movie in the Hall
Dec. 24 No Religion Class (Merry Christmas!)
Dec. 31 No Religion Class (Happy New Year!)

​Any questions, call Joyce Muckerheide: 812-363-5929